Student Centre
The Faculty student centre is a dynamic and flexible space for students.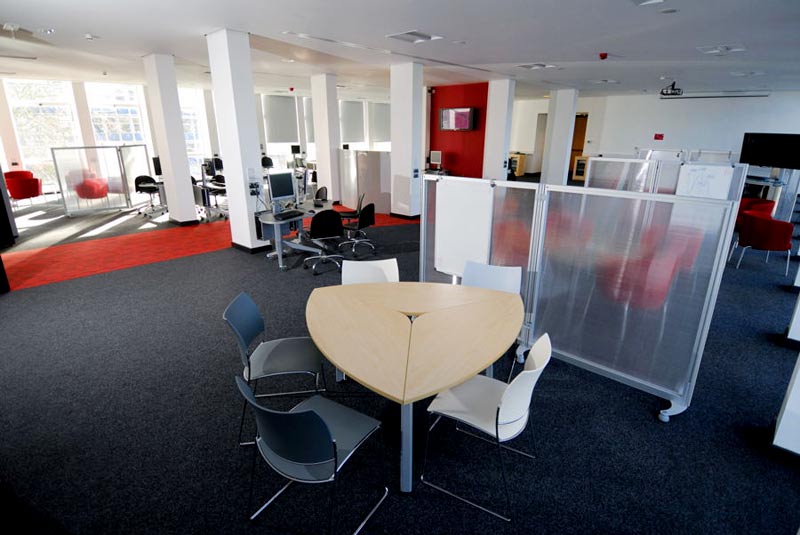 It was created in 2007 to house the Reinvention Centre, a Centre for Excellence in Teaching and Learning (CETL). Architect David Morriss, of Atkins, worked closely with staff in the School on drawing up detailed design work for the space. A group of seven second year Interior Architecture students met twice each semester to advise staff on the development of the space.
Resources
The Student Hub has various resources for student use including:
Large open-plan dynamic space
25 nomadic workstations

2 'dalek' widescreen televisions with DVD and video recorders
Electronic 'mimeo' whiteboard
2 projectors
Portable hearing aid loop
Printing facilities
Board room for 12 with video-conferencing and projector
Comfortable seating area where students can enjoy a hot or cold drink and relax.
Student support office
As of August 2010 the Student centre will also include the offices of the student support team.